Kouri Richins accused of spiking husband's drink with lethal mix
Hey there! Are you looking to secure generational wealth for your family? Call Holly & Joe 801-706-1567 or email Joe@workmaninsurancegroup.com Holly@workmaninsurancegroup.com
In a shocking turn of events, Kouri Richins, a Utah mother and author, is facing charges of killing her husband by spiking his Moscow Mule with a deadly combination of vodka and fentanyl. Despite the severity of the crime, Richins will not be subjected to the death penalty if she is convicted. This decision was made in consultation with Summit County prosecutors and the victim's sisters and father, who opted for a different path of justice. This riveting case contains elements of suspected premeditation, financial impropriety, and a legal battle over assets outlined in a prenuptial agreement. As the investigation unfolds, the truth behind Eric Richins' alleged poisoning continues to unravel, providing a gripping yet unsettling narrative.
Accused's Background and Arrest
Kouri Richins, a Utah mom-of-three and grief book author, has found herself at the center of a shocking and tragic case. Arrested in May on charges of first-degree aggravated murder and possession of a controlled substance, Richins now faces a long and grueling legal battle that could determine the course of her future. This unexpected turn of events has undoubtedly shaken the community and left many wondering how such a seemingly ordinary person could find herself in such a dire situation.
Details of the Alleged Crime
The details surrounding the alleged crime are disturbing and perplexing. According to reports, Kouri Richins stands accused of spiking her husband's drink with a lethal mix of vodka and fentanyl. The unsuspecting victim, Eric Richins, is said to have consumed a Moscow Mule laced with this deadly concoction. The consequences were devastating, resulting in Eric's untimely death. The alleged use of such a dangerous combination raises numerous questions about the accused's intentions and state of mind at the time.
This image is property of images.pexels.com.
Sentencing Consideration
While the charges brought against Kouri Richins are grave, it is important to note that no death penalty is on the table if she is convicted. This decision was not made lightly and was reached after careful consideration by the victim's family and Summit County prosecutors. The burden of deciding the accused's fate was undoubtedly a challenging one, filled with emotional turmoil, legal complexities, and a desire for justice. Ultimately, a decision was made to spare Kouri Richins' life, with the hope that the legal process would provide a fair and just resolution to this heartbreaking case.
Lawsuit against Husband's Estate
In addition to the criminal charges she faces, Kouri Richins has also filed a lawsuit against her late husband's estate. This legal action seeks to claim both monetary and physical assets outlined in their prenuptial agreement. While it may seem unusual for a widow to pursue such a course of action, the specifics of their prenuptial agreement likely played a significant role in Kouri Richins' decision. This lawsuit introduces yet another layer of complexity to an already intricate case.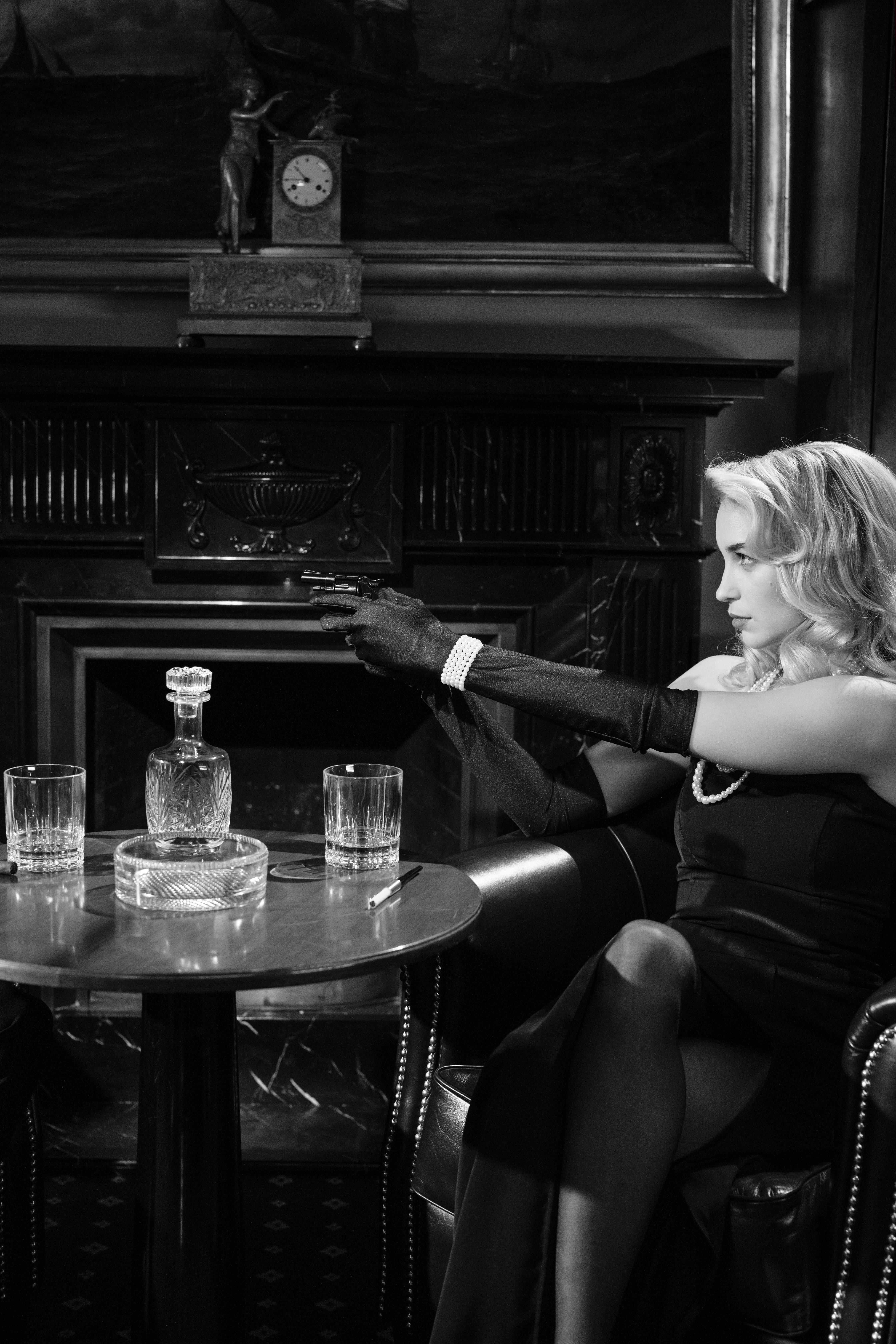 This image is property of images.pexels.com.
Victim's Precautions before Alleged Poisoning
Prior to his tragic death, Eric Richins had expressed concerns about his own safety, suspecting that his wife may have been trying to harm him. These suspicions led Eric to take precautionary measures. He made changes to his will, ensuring that his assets would be distributed according to his wishes. Additionally, he modified his power of attorney, likely in an effort to protect himself and ensure that decisions regarding his well-being would be made by trusted individuals. These precautions shed light on the tumultuous nature of the couple's relationship and contribute to the overall narrative of this ongoing case.
Financial Impropriety Allegations
The allegations of financial impropriety between Kouri and Eric Richins further complicate the circumstances surrounding this tragic case. According to reports, Kouri is accused of theft and misappropriation of funds within their shared finances. Such accusations, if proven true, reveal a troubling dynamic within the couple's relationship. The extent of these allegations and their impact on the narrative of the case will undoubtedly be closely examined during the legal proceedings.
This image is property of images.pexels.com.
Status of the Case
As of now, the case against Kouri Richins remains ongoing, with numerous investigations and legal proceedings taking place. No plea has been entered on her behalf yet, indicating that the accused and her legal team are taking their time to carefully assess their options. The complexity of the charges, the severity of the alleged crime, and the various legal factors at play contribute to the ongoing nature of this case. As the legal process continues to unfold, it is crucial to ensure that justice is served, and that the truth surrounding Eric Richins' tragic death comes to light.
In conclusion, the case of Kouri Richins, a Utah mom and grief book author, has captivated the attention of the public and raised numerous questions about the limits of human actions and the devastating consequences they can have. As the legal proceedings move forward, it remains to be seen how this complex and tragic case will unfold. The pursuit of justice, truth, and a fair resolution will undoubtedly guide the decisions made by all parties involved, ensuring that the memory of Eric Richins is honored and that the truth surrounding his untimely death is revealed.