Life Insurance Farmington Utah
Hey there! Are you looking to secure generational wealth for your family? Call Holly & Joe 801-706-1567 or email Joe@workmaninsurancegroup.com Holly@workmaninsurancegroup.com
Looking for reliable life insurance coverage in Farmington, Utah? Look no further. Life Insurance Farmington Utah offers the peace of mind and financial security you and your loved ones deserve. By providing comprehensive life insurance options tailored to your unique needs, you can rest easy knowing that your family will be protected in the event of the unexpected. Don't leave their future to chance – trust Life Insurance Farmington Utah to provide the coverage you need.
Read your Utah Insurance News Here!
What is Life Insurance?
Life insurance is a form of financial protection that provides a lump sum payment to beneficiaries upon the death of the insured individual. It serves as a safety net for your loved ones by ensuring that they are financially secure in the event of your untimely demise. Life insurance policies offer various types of coverage, including term and permanent insurance, each with its own benefits and features.
Definition of Life Insurance
Life insurance is a contract between an individual (the policyholder) and an insurance company. In exchange for regular premium payments, the insurance company promises to pay a predetermined sum of money (the death benefit) to the policyholder's designated beneficiaries upon their death. This financial protection can help cover funeral expenses, outstanding debts, and provide income replacement for dependents.
Types of Life Insurance
There are two primary types of life insurance: term and permanent insurance.
Term life insurance provides coverage for a specific period of time, typically 10, 20, or 30 years. If the policyholder passes away during the term of the policy, the beneficiaries receive the death benefit. However, if the policyholder outlives the term, the coverage expires, and there is no payout.
Permanent life insurance, on the other hand, is designed to provide coverage for the entire lifetime of the insured individual. This type of policy includes a death benefit like term insurance but also includes a savings or investment component known as the cash value. Permanent insurance offers flexibility and the potential to accumulate cash value over time.
Importance of Life Insurance
Life insurance holds significant importance in securing the financial well-being of your loved ones and provides several benefits that make it a crucial aspect of financial planning.
Financial Protection for Loved Ones
One of the primary purposes of life insurance is to safeguard the financial future of your loved ones. In the event of your passing, the death benefit can help cover essential expenses such as mortgage payments, daily living costs, education expenses for children, and even long-term care for elderly dependents. It provides peace of mind, knowing that your family will have the means to maintain their lifestyle and fulfill their needs even without your financial support.
Paying Off Debts and Final Expenses
Life insurance can also be used to pay off any outstanding debts you may have, such as mortgages, student loans, or credit card debt. Without life insurance, your loved ones may be burdened with these financial obligations after your passing. It can also cover final expenses, including funeral costs, which can be a significant financial strain on your family during an already difficult time.
Income Replacement
For individuals with dependents who rely on their income, life insurance serves as a means to replace the lost income after their passing. The death benefit can help ensure that your family can maintain their standard of living, continue paying for everyday expenses, and achieve their long-term financial goals.
Business Succession Planning
If you own a business, life insurance can play a crucial role in succession planning. It can provide the necessary funds to facilitate a smooth transition of ownership and protect the business from financial uncertainty or instability in the event of your death. The death benefit can be used to buy out shares from heirs, train successors, or cover any debts or taxes associated with the business.
Estate Planning
Life insurance can also be an important tool in estate planning. It allows you to leave a financial legacy for your loved ones and ensures that your assets are distributed according to your wishes. By naming beneficiaries and assigning the death benefit to them, you can provide for your family's future financial security and help minimize estate taxes or probate expenses.
Tax Benefits
Life insurance policies often provide tax advantages. The death benefit is typically income-tax-free for the beneficiaries, providing them with the full amount of the payout. Additionally, the cash value of permanent life insurance policies can grow on a tax-deferred basis, meaning you won't owe taxes on any gains until you withdraw the funds.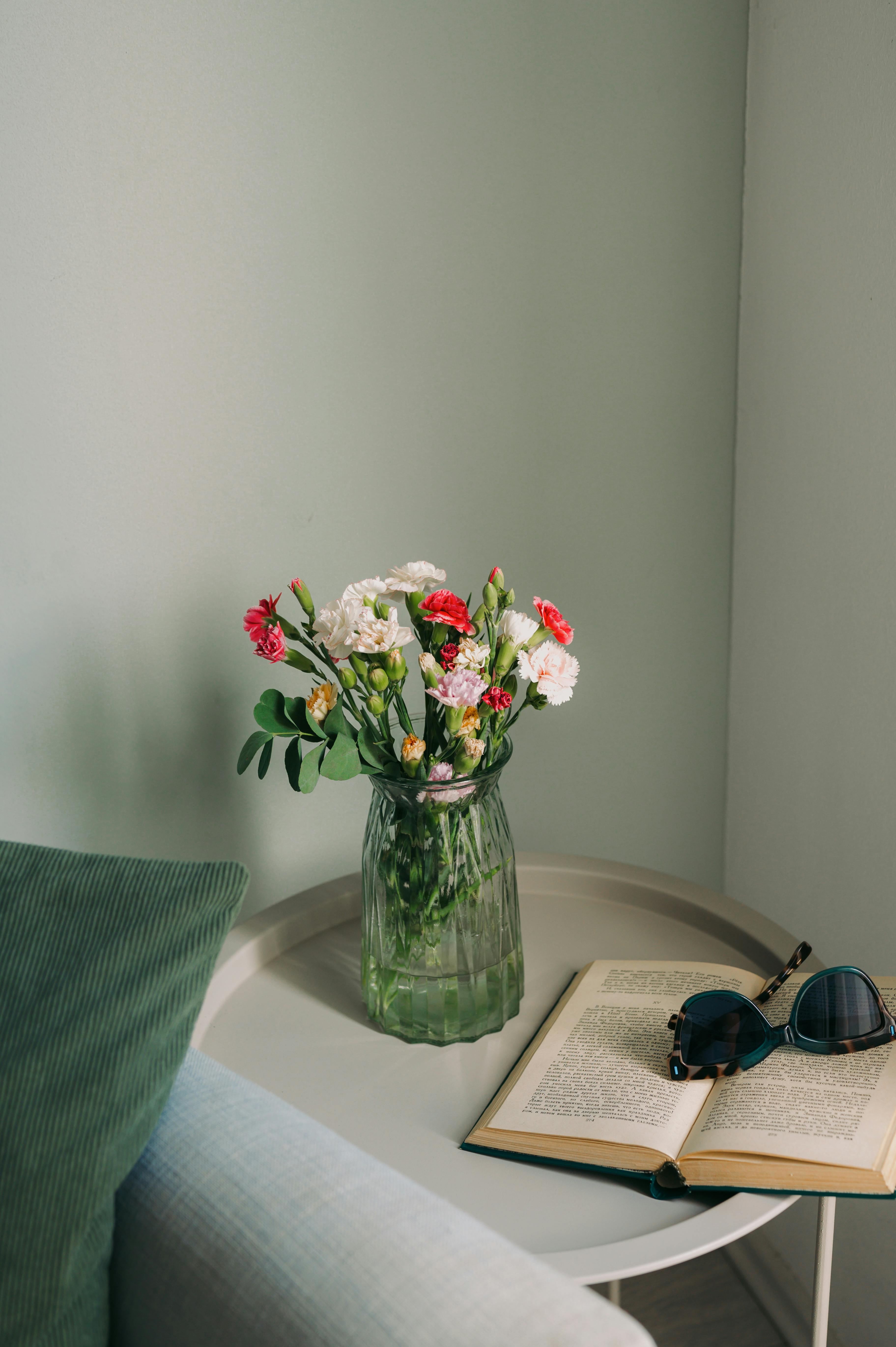 This image is property of images.pexels.com.
Understanding Life Insurance in Farmington, Utah
To truly understand life insurance in Farmington, Utah, it is essential to consider the local insurance market, regulations and requirements, as well as the demographics and lifestyle of the community.
Local Insurance Market
Farmington, Utah is a thriving city with a diverse insurance market. There are numerous insurance providers in the area offering a range of life insurance policies tailored to meet the needs of local residents. These providers compete with each other to offer competitive rates and comprehensive coverage options, making it important for individuals to compare their options and select the policy that best suits their unique needs.
Regulations and Requirements
Life insurance in Farmington, Utah is regulated by the Utah Insurance Department. The department sets guidelines and standards to protect consumers and ensure that insurance companies operate fairly and ethically. It is important for residents of Farmington to familiarize themselves with the state's regulations and understand the minimum requirements for life insurance coverage.
Farmington's Demographics and Lifestyle
Farmington, Utah is a growing community with a population that spans various age groups and lifestyles. Understanding the demographics and lifestyle of the area can help individuals make informed decisions about their life insurance needs. Farmington has a mix of families, young professionals, and retirees, each with their own unique requirements for coverage. Factors such as income levels, housing costs, and education priorities may influence the type and amount of life insurance individuals in Farmington choose.
Choosing the Right Life Insurance Policy
Choosing the right life insurance policy involves evaluating your coverage needs, understanding the difference between term and permanent insurance, and carefully selecting an insurance provider.
Determining Coverage Needs
To determine your coverage needs, consider factors such as your current financial obligations, future financial goals, and the financial support your loved ones would require in the event of your passing. Assessing factors such as mortgage payments, outstanding debts, educational expenses, and the potential need for long-term care can help you determine the appropriate death benefit amount.
Term vs. Permanent Insurance
Deciding between term and permanent insurance depends on your specific circumstances and financial goals. Term insurance provides coverage for a set period, which is ideal for individuals with temporary needs or a limited budget. Permanent insurance offers lifelong coverage with a cash value component, making it suitable for those who want coverage that extends beyond a specific term and potentially builds cash value over time.
Evaluating Insurance Providers
When choosing a life insurance policy, it is vital to evaluate different insurance providers. Consider factors such as the company's reputation, financial stability, customer service, and claims process. Look for providers with a strong track record and positive reviews from policyholders. Trusting a reputable and reliable insurance company can give you peace of mind knowing that your policy will be honored and your beneficiaries will be taken care of.
Comparison Shopping
To ensure you are getting the best policy for your needs, it is essential to compare quotes from multiple insurance providers. Take the time to understand the coverage, exclusions, deductibles, and riders offered by each policy. By comparing different options, you can find the coverage that offers the most comprehensive protection at a competitive price.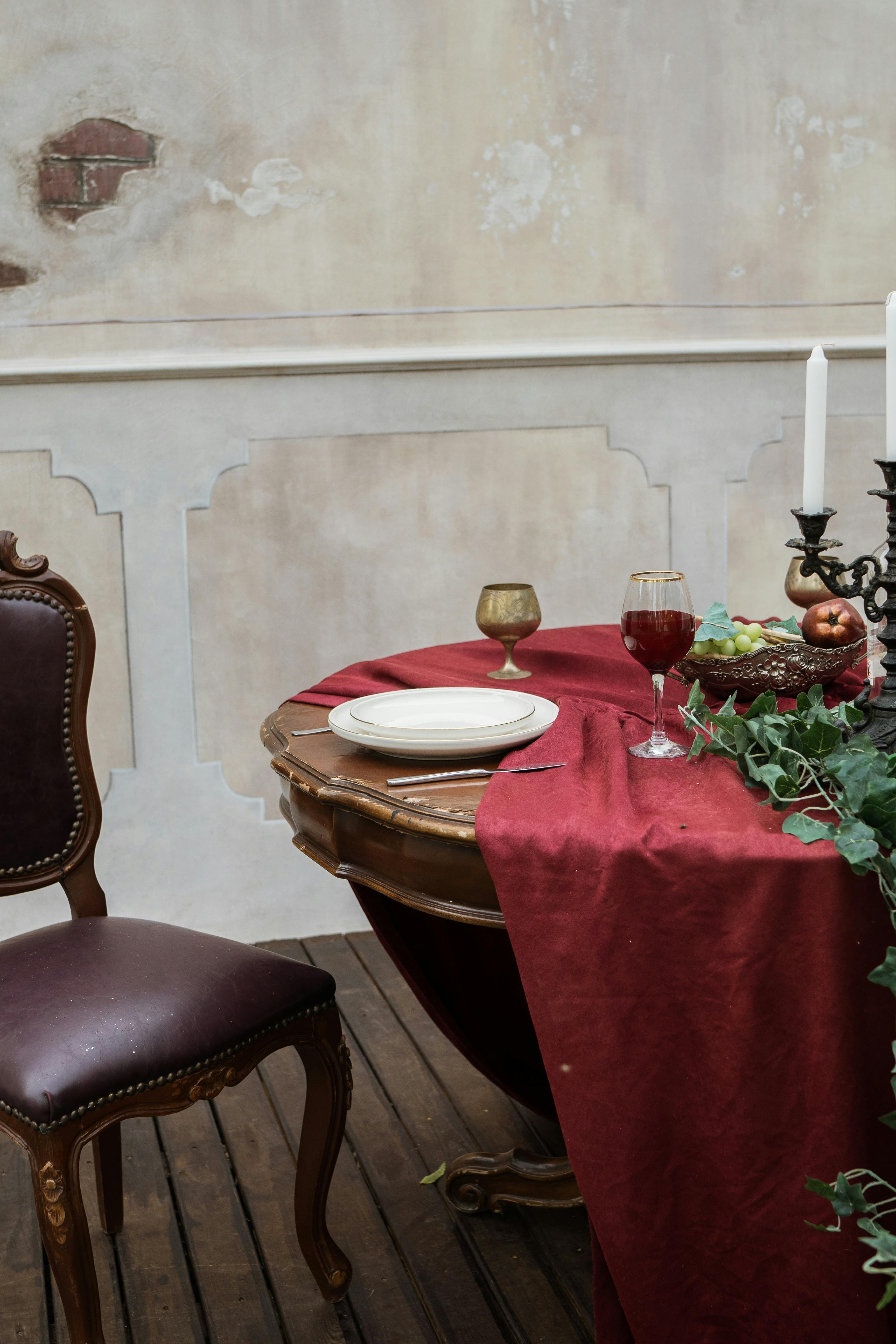 This image is property of images.pexels.com.
Factors Affecting Life Insurance Premiums
Several factors influence the premiums you will pay for life insurance coverage. Understanding these factors can help you make informed decisions when selecting a policy that fits your budget.
Age and Health
Age and health are significant determinants of life insurance premiums. Generally, younger individuals and those in good health pay lower premiums since they are considered lower risk. As you age or develop health conditions, the cost of life insurance typically increases. Insurance companies may require medical examinations or request medical records to assess your health status accurately.
Occupation and Hobbies
Some professions and hobbies are considered riskier than others and may result in higher premiums. Individuals who work in hazardous occupations or engage in high-risk activities such as extreme sports may face increased insurance costs due to the higher likelihood of accidents or injuries.
Lifestyle Choices (Smoking, Substance Abuse)
Lifestyle choices, such as smoking or substance abuse, can significantly impact your life insurance premiums. Tobacco users typically pay higher rates due to the increased health risks associated with smoking. Substance abuse, including excessive alcohol consumption or illegal drug use, can also lead to higher premiums or even being denied coverage.
Gender
Gender plays a role in determining life insurance premiums. Statistically, women have longer life expectancies compared to men, making them lower risk for insurance companies. As a result, women typically pay lower premiums for the same amount of coverage.
Coverage Amount and Duration
The coverage amount and duration of your life insurance policy also affect the premiums. The higher the death benefit amount, the more you can expect to pay in premiums. Additionally, longer-term policies typically have higher premiums since the insurance company assumes a greater risk over an extended period.
Farmington Life Insurance Providers
Farmington, Utah is home to several reputable life insurance providers. By choosing from local providers, you can access personalized service and gain a better understanding of the unique needs of residents in the area.
List of Local Insurance Companies
ABC Insurance Agency
Farmington Financial Services
Mountain Valley Insurance
Ratings and Reviews
Researching ratings and reviews of life insurance providers can give you insight into their reputation and customer satisfaction. Websites such as the Better Business Bureau (BBB) and online review platforms can provide valuable information about the experiences of other policyholders.
Customer Testimonials
Reading customer testimonials can also offer valuable insights into the customer experience. Consider reaching out to friends, family, or colleagues who have life insurance and ask about their experiences with different providers. Their firsthand accounts can help you make an informed decision when selecting a life insurance provider in Farmington.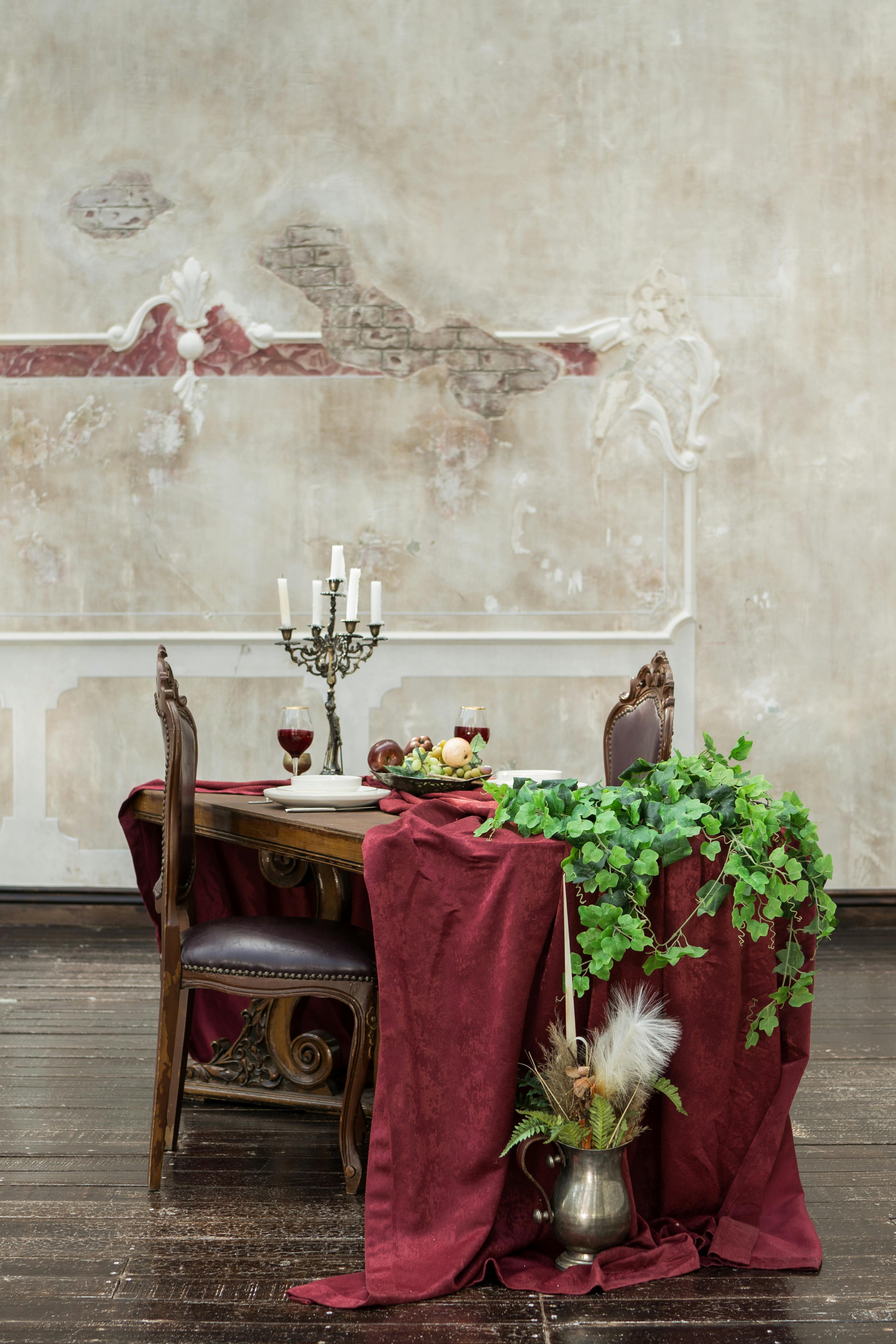 This image is property of images.pexels.com.
Life Insurance Policy Features and Options
Life insurance policies come with various features and options that allow policyholders to customize their coverage to meet their specific needs.
Death Benefit
The death benefit is the primary feature of a life insurance policy. It is the amount paid to the beneficiaries upon the death of the insured individual. The death benefit can range from a few thousand dollars to millions, depending on the coverage amount selected.
Cash Value
Permanent life insurance policies often include a cash value component. The cash value accumulates over time and can be accessed by the policyholder while they are alive. It can be used for various purposes, such as supplementing retirement income, paying for education, or covering unexpected expenses.
Riders
Riders are additional benefits that can be added to a life insurance policy to enhance coverage. Common riders include accelerated death benefit riders, which allow policyholders to access a portion of their death benefit if diagnosed with a terminal illness, and waiver of premium riders, which waive premium payments if the policyholder becomes disabled.
Living Benefits
Some life insurance policies also offer living benefits that can be accessed while the policyholder is still alive. These benefits can provide financial support in the case of a chronic or critical illness diagnosis. Living benefits can help cover medical expenses, long-term care costs, or even provide a source of income if the policyholder is unable to work.
Applying for Life Insurance in Farmington
Applying for life insurance in Farmington involves providing the necessary documentation and information, undergoing an underwriting process, and potentially undergoing medical examinations.
Documentation and Information Required
When applying for life insurance, you will need to provide various documents and information, including:
Personal identification documents (such as a driver's license or passport)
Social Security number
Contact information
Medical history and any pre-existing conditions
Financial information (income, assets, debts)
Be prepared to share accurate and up-to-date information to ensure the application process goes smoothly.
Underwriting Process
The underwriting process is an evaluation performed by the insurance company to assess your risk profile. This process involves analyzing your application, medical history, and any additional information provided. The insurance company will determine your insurability and calculate the appropriate premium based on their assessment of your risk.
Medical Examinations
In some cases, life insurance applications require medical examinations. These examinations may include a physical exam, blood tests, urine tests, and potentially additional tests depending on your age and the coverage amount you are applying for. The insurance company covers the cost of these examinations, which are typically conducted by a healthcare professional of your choice.
Cost of Life Insurance in Farmington
The cost of life insurance in Farmington varies depending on several factors, including the coverage amount, duration, and the individual's risk profile.
Premiums and Payment Options
Premiums are the payments made to the insurance company in exchange for coverage. They can be paid annually, semi-annually, quarterly, or monthly. Some insurance providers may offer discounts for paying premiums annually or semi-annually. It is important to review your budget and consider the payment options available when selecting a life insurance policy.
Factors Affecting Premium Rates
Various factors influence the premium rates for life insurance. These include age, health, occupation, hobbies, lifestyle choices, gender, and the coverage amount and duration. As discussed earlier, younger individuals in good health typically pay lower premiums, while riskier occupations or hobbies can result in higher rates. It is essential to discuss these factors with your insurance provider to understand how they impact your premiums.
Ways to Save on Life Insurance
While life insurance is an important investment, there are ways to save on premiums:
Maintain a healthy lifestyle: Non-smokers generally pay lower premiums, and maintaining a healthy weight and engaging in regular exercise can contribute to lower rates.
Comparison shop: Obtain quotes from multiple insurance providers to ensure you are getting the best rate for your desired coverage.
Choose term insurance: Term life insurance policies tend to have lower premiums compared to permanent policies.
Pay annually or semi-annually: Opting for annual or semi-annual premium payments can sometimes result in discounts.
Remember, cost is just one aspect to consider when selecting a life insurance policy. Evaluate the coverage and benefits offered to ensure you are adequately protected.
Frequently Asked Questions
How much life insurance do I need?
The amount of life insurance you need depends on various factors, such as your financial obligations, future goals, and the needs of your loved ones. Consider factors such as outstanding debts, mortgage payments, educational expenses, and the standard of living you wish to maintain for your beneficiaries. It is advisable to consult with a financial advisor or an insurance professional to determine the appropriate coverage amount.
Can I get life insurance with pre-existing medical conditions?
Yes, it is possible to obtain life insurance with pre-existing medical conditions. However, the availability and cost of coverage may vary depending on the severity and nature of the condition. Some conditions may result in higher premiums or require additional medical underwriting. Working with an insurance professional can help you find insurance providers who specialize in covering individuals with pre-existing conditions.
What happens if I miss a premium payment?
If you miss a premium payment, it is important to contact your insurance provider as soon as possible. The consequences of missing a payment depend on the terms of your policy. In some cases, you may have a grace period within which you can make the payment without any penalty or lapse in coverage. If you fail to make the payment within the grace period, your policy may lapse, and your coverage will terminate.
Can I change beneficiaries?
Yes, you can typically change beneficiaries on your life insurance policy. Most insurance companies allow policyholders to update their beneficiaries at any time. You can do this by completing a beneficiary change form provided by your insurer. It is important to ensure that your beneficiaries are regularly updated to reflect any changes in your personal circumstances.
How long does the application process take?
The application process for life insurance can vary depending on several factors, including the complexity of your application, the underwriting process, and the need for medical examinations. Some policies offer instant approval, while others may require several weeks for the underwriting process to be completed. Working with an insurance professional can help expedite the application process and ensure all necessary information is provided accurately.